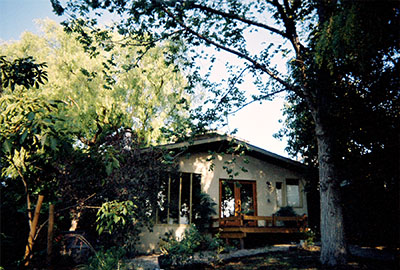 Reserve your space
WORKSHOPS

A weekly workshop for prose
writers, open to new members,
date to be announced.





ABOUT THE WORKSHOP
The Mt. Washington Writer's Workshop is an on-going prose workshop for fiction and creative nonfiction writers, from beginning to advanced.

To paraphrase Peter Elbow, writers are in the dark as to the effect of their work. They put words on a page, but usually have little sense of what those words do to others. The Mt. Washington Writer's Workshop seeks to remedy this, by reflecting for writers the effect of their work on others and based on that, suggesting opportunities for development. Activities include workshopping, reading and discussing published stories and essays, discussing craft, and short exercises. You can read more about our Philosophy of Creative Feedback here.



WHEN/WHERE/PRICE
We meet every Tuesday night* at my house in the Mount Washington neighborhood of Northeast Los Angeles, from 7:30 to 10:00pm. The cost is $120 a month. On-going students receive a private conference once every three months. Class size is limited.

*This is an on-going workshop, with the exception of when I might be out of town for writers' events or other commitments. Advance notice will be given.



LOCATION
Mt. Washington is in the Highland Park area of Northeast Los Angeles, about 10 minutes north of Downtown LA, south of Pasadena, or east of Silverlake. It is just off the Ave 43 exit of the 110 freeway and close to the 5 and 2 freeways. The Southwest Museum stop of the Goldline is a short walk from my house. When you reserve your space, I will send you the exact address.



DEPOSIT/RESERVATION/CONTACT
If you are a new member of the Workshop, please pay half of your first month in advance to hold your seat. Feel free to email or call me with any questions, no matter how small: 323-225-5633.



More About My Philosophy of Creative Feedback
My workshops are based on what I call Creative Feedback. In Creative Feedback, we work to give the writer a clear, honest reflection of his/her words on the page, and then use that reflection to uncover opportunities for development. Since everyone's literary experience is naturally limited by background and education, however, that task often occurs within a set of unconscious blinders. The job of Creative Feedback is to see beyond those blinders to the true intent of the work, and then to open opportunities for rewriting without imposing rules for "good" and "bad" writing or prescriptions for fixing it. This is difficult to do and requires creativity—thus the term Creative Feedback. It also requires respect and generosity toward the work, no matter the level.



My commitment as your workshop leader
As the workshop leader, I commit to holding workshop members to the intent and philosophy of Creative Feedback, and to fostering an open, trusting, and productive environment, with equal portions of community, hard work and the development of craft. I also commit to approaching your individual work with my full attention, to understanding your intent without my own unconscious blinders, and to giving your work the respect and generosity it deserves. Since this takes time, work submitted the week before class will always get a better read than work submitted in the moment.



Your commitment as a workshop member
All workshop members commit to following the spirit and intent of Creative Feedback to the best of their ability, and to entering the work of others with respect and generosity, regardless of the experience of the writer.